We're all aware of what stress is, or at least I assume that we're all aware. There's enough out there about the nature of stress, the risks of stress, and, seemingly, an endless number of ways of managing it. The message, it appears, is simple: stress is bad and we must take steps to destress. In other words, we need to find ways to combat the contagion of stress.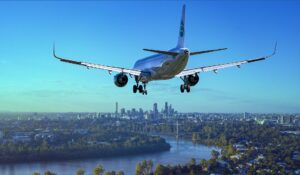 Some time ago I read an article about pilots and how they deal with stress (which you can read here). It should come as no surprise that pilots need to manage their stress levels. After all, they are in charge of a very heavy aeroplane carrying an awful lot of people at an extraordinarily great height. Indeed, it would be concerning if they weren't taking care of themselves.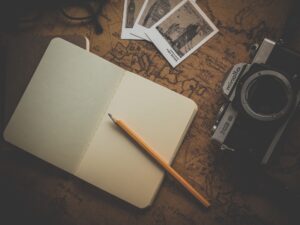 From a coaching perspective it was great to read that the key is to plan. Furthermore, it was about planning the simple stuff; when to eat, sleep, exercise and take time out. It's all too easy to neglect our self-care when we're busy, that self-care which allows us to build resilience. Further to this, it can almost seem like we're slacking unless we're eating on the go, lunching at our desks, skipping the gym, and sending that last email late into the evening, and then replying to others before the sun has risen.
Additionally, there is the contagiousness of stress. I recall many years ago working in an office where suddenly everyone was stressed. Nothing new was happening.  We had no new workstreams. It just seemed that one person's stress levels went up. Others started to conclude that as there was one stressed person and they were doing the same work, then they must be stressed. Of course, those believing that they always did more than anyone else, started to feel stressed. And, if you weren't feeling stressed, the pervasive atmosphere was that you probably weren't working hard enough.
The reality is that we can all feel stressed, and we can all feel stress in different ways and at different times. Additionally, there is a marked difference between eustress and distress. Eustress is the sense of pressure that gets us up and gets us doing our best. Distress is the pressure that overwhelms and sinks us.
Whatever the pressure and however the stress presents itself for and affects you, the key is to have a plan. This I have already mentioned. If you know how to plan your self-care, then do it. If you're not sure, book an initial consultation here, and take the next step. You know that it makes sense, don't you?