In these challenging times many of us are having to think very carefully about how we spend our money. Indeed, many of us are having to cut out the luxuries simply to afford the essentials. It is, therefore, unsurprising that in the work that I do many are reluctant to invest in themselves. Potential clients are frequently seeing any form of self-improvement which involves spending money as an unaffordable luxury. Consequently, I find myself wondering at what point are you actually neglecting yourself enough to realise that you are really worth your time, effort, and yes, your money.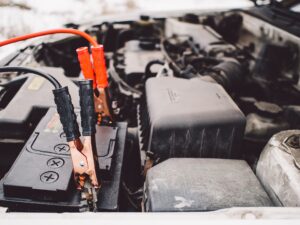 One of the things that many of us are guilty of is neglecting ourselves. We find many reasons to focus our time and energy elsewhere, dedicating ourselves to our family, our friends, our work. Anything but ourselves. And there are very real risks in this. If we don't care for ourselves we eventually run out of energy, our batteries flat. It's a growing problem as we tell ourselves that we're living in busy times with so much to do and so little time to do it all in. Stress and anxiety are on the increase. Burnout is becoming an all-too-common problem.
There is, though, so much to gain by making time for ourselves, for investing in "me time". Some ways of doing this that cost no money. There are ways of doing this that cost some money. And there are definitely ways of doing this which cost a lot of money! The trick is to find something that allows you to step out of the everyday, whatever that looks like for you. Step out of the everyday and step into something which is purely for you. Find that thing or those things in which you can temporarily lose yourself. Take that time simply to be with yourself, including time to simply be.
The rewards are worth it. Feeling recharged, you have more energy to share with those around. You're thinking more clearly, the ideas and solutions are there. Suddenly, you are back in control. And that little oasis that you've created for yourself, is yours to access.
You may already know what to do, so do it. If not, book a free (always free) initial consultation here. Certainly, it's affordable if you want it to be. And you know that it makes sense, don't you?